Ann-Kathrin Kuhn is a multimedia artist and jewellery designer born in Monaco. She has recently studied visual arts at the Haute Ecole d'Art et de Design in Geneva, Switzerland.
In the past few years, she has explored many different ways of expression and communication through art, photography, video, music and jewellery design. She combines these various mediums as to create an interdimensional work.
She considers jewellery as a physical extension of the individual's deepest self. There's an intimate relationship between the wearer and the piece of jewellery. It touches the skin, adorns the body and embodies the mind. It holds either symbolic, magical, empowering or seductive virtues. Thus it is an object to be treasured.
She aims to create new, engaging statement jewellery combining art and design.  All of her designs are limited editions or one of a kind, as she strongly believes in the notion of quality and singularity of a product opposed to mass production and the neverending fashion race. She considers her work as wearable art objects.
Using high quality materials such as 22k gold & silver plate, stainless steel, natural stones, Swarovski cristals, acrylic and resin elements, she creates an eclectic and futuristic universe with just a touch of kitsch. Always exploring new textures and possibilities, Ann-Kathrin's jewellery reflects an infinite curiosity and lust for life.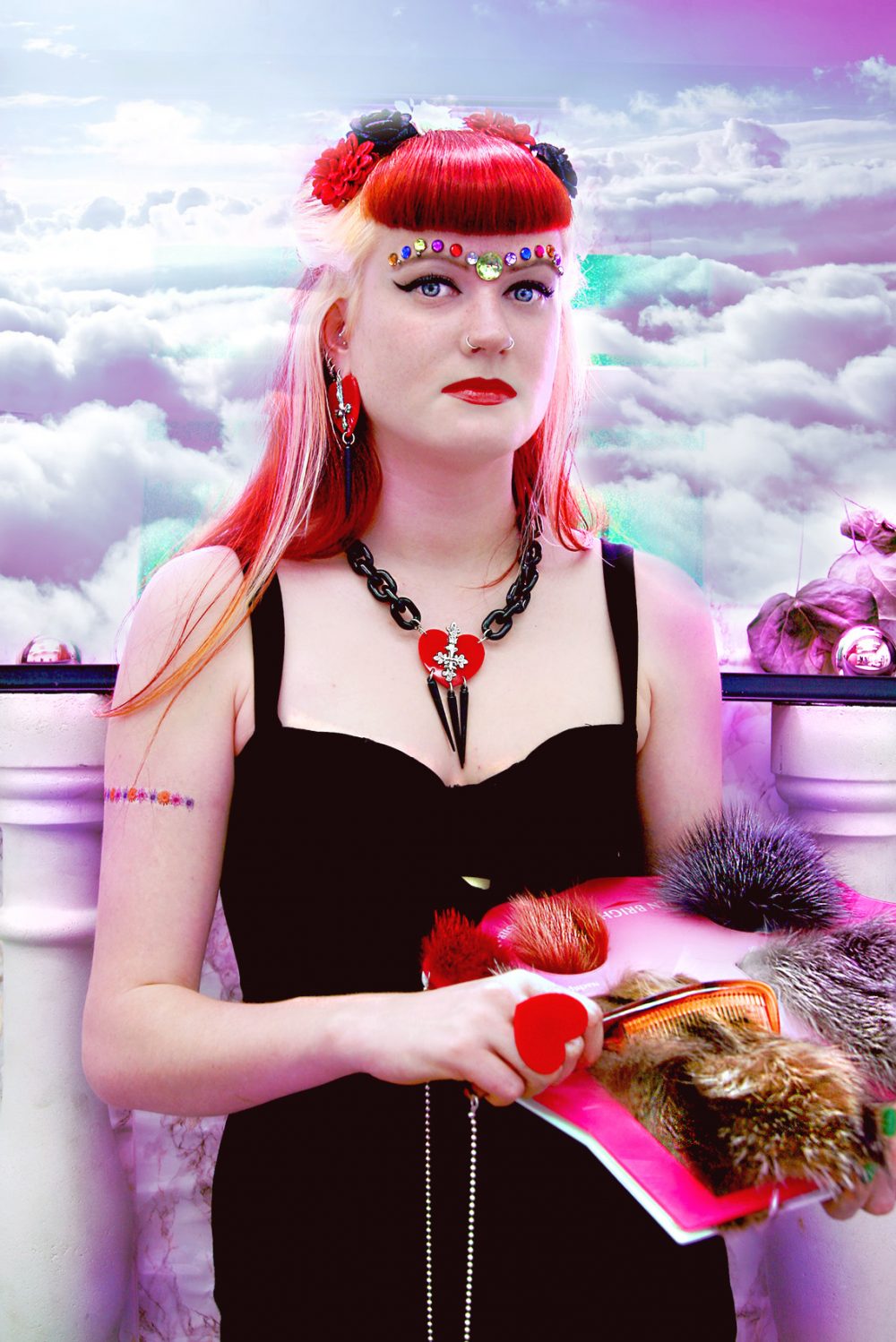 International Acclaim

The designer's unique work has gained local and international acclaim, showing at Pure London tradeshow, Jeffrey Campbell design contest, USA and various communication media features around the world.  
Special Awards
// Featured on the Sportsventure catwalk - Pure London - London, United-Kingdom, 2015.
// Best Shoebox Design - Jeffrey Campbell x Solestruck "JC Box it up" Art & Fashion - USA, 2011.